March 16, 2021 • Issue 1,019
Opus Completes 75 Logistics Center in Middletown, Ohio
Located near I-75, the project is fully leased to Cintas and DHL.
MIDDLETOWN, OHIO — The Opus Group has completed 75 Logistics Center, a 612,589-square-foot speculative warehouse in Middletown, about 32 miles north of Cincinnati.

Corporate apparel brand Cintas and global logistics company DHL have fully leased the building. In addition to convenient access to I-75, the project features a clear height of 36 feet, 40 dock doors and 79 trailer positions.

Opus served as developer, design-builder, architect and structural engineer. Opus also served as interior designer for the tenant improvements. The project was a joint venture with Founders Properties.

JLL Brokers $19.6M Sale of Lakeview Apartments in Kalamazoo, Michigan
Lakeview Apartments includes 280 units with one-, two- and three-bedroom floor plans.
KALAMAZOO, MICH. — JLL Capital Markets has brokered the sale of Lakeview Apartments in Kalamazoo for $19.6 million. The 280-unit apartment community features a playground, pet park and community barbecue area. The property is located at 1928 Colgrove Ave. and is situated adjacent to Ascension Borgess Hospital.

David Gaines, Dave MacDonald and Kyle Butler of JLL represented the seller, Florida-based Property Resource Associates. The JLL team worked closely with Ron Plichta and Tommy Bateman of Property Resource Associates. Bender Cos. was the buyer.

CellSite Solutions Purchases 190,000 SF Industrial Flex Building in Cedar Rapids
The property is situated on 22 acres at 4150 C. St.
CEDAR RAPIDS, IOWA — CellSite Solutions has purchased a 190,000-square-foot industrial flex building in Cedar Rapids for its new headquarters. The property, situated on 22 acres at 4150 C. St., features a mix of office, light manufacturing, warehouse and distribution space.

CellSite, a provider of telecommunications equipment and services for secondary markets, began operations in 2010 in West Des Moines. Angie Glick-Martin of GLD Commercial represented CellSite in the acquisition. The seller and sales price were undisclosed.

Multifamily Development Site in Suburban Minneapolis Sells for $4.6M
This rendering shows Rya Apartments, which will include 237 units.
RICHFIELD, MINN. — Developer Schafer Richardson has purchased a 3.5-acre site in Richfield, an inner-ring suburb of Minneapolis, for $4.6 million. Richardson plans to build a Class A apartment complex with 237 market-rate units to be named Rya Apartments.

Andy Heieie, Ted Bickel and Jeff Budish of Colliers | Minneapolis-St. Paul represented the undisclosed seller of the land, which is located on Richfield Parkway. A timeline for construction was not disclosed.
$9M Spec Industrial Project Nears Completion in Middleburg Heights, Ohio
The project, located at 19681 Commerce Parkway, is 90 percent pre-leased.
MIDDLEBURG HEIGHTS, OHIO — Owner and developer The Dickman Co. Inc. is nearing completion of a $9 million speculative industrial project in Middleburg Heights, a southern suburb of Cleveland.

Terry Coyne of Newmark is representing Milwaukee-based Dickman in leasing efforts. The 125,500-square-foot project is now 90 percent pre-leased. Forward Air has leased 52,500 square feet and Lasership has signed for 63,000 square feet. There are 10,000 square feet remaining available for lease.

Completion of the project is slated for the end of the second quarter. Building features include a clear height of 28 feet, multiple docks and drive-in doors, and ample employee and trailer parking.

In Case You Missed It
Student Housing Rounds COVID-19's Twists and Turns, Light Shines at the End of a Long Tunnel

Making the Case for Market-Rate Affordable Rental Housing, an Essential Part of Healthy Communities

Lenders See Opportunity Amid Adversity, Forecast Survey Reveals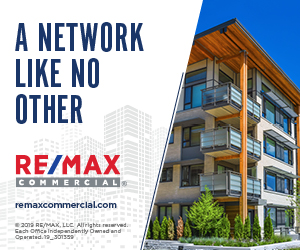 Hospitality News
Blackstone, Starwood Capital Agree to Purchase Hotel Giant Extended Stay America for $6B

By John Nelson
CHARLOTTE, N.C. — Blackstone Real Estate Partners and Starwood Capital Group have agreed to form a 50/50 joint venture to acquire Extended Stay America (NYSE: STAY) in a deal valued at $6 billion.

Barry Sternlicht, CEO of Starwood Capital (NYSE: STWD), cited Extended Stay America's performance amid the COVID-19 pandemic as a key factor behind the acquisition.

"Extended Stay has demonstrated resilience over the past year despite persistent challenges due to government lockdowns and travel restrictions," says Sternlicht. "We are excited about the company's growth opportunity as restrictions ease and we're confident that, in partnership with Blackstone, our team has the right experience to drive continued success."

<Read the full article.>
Connect With Us on Twitter
More Recent Stories
Northwest Bank to Become Anchor Tenant at 3 Easton Oval in Columbus

Greystone Provides $17.2M Acquisition Loan for Apartment Community Near Detroit

Visual Pak Signs 472,176 SF Industrial Lease in Bristol, Wisconsin

Upcoming Conferences
Seniors Housing Development, Design & Finance, April 20-21 (virtual)
Healthcare Real Estate, May 12-13 (virtual)
Student Housing, July 13-15 (in-person)
Check out the digital edition
Cover stories
Why Lenders Remain Bullish on Multifamily

Pandemic Hasn't Shaken Industrial Acquisition Plans

Inside the issue
Special Section: 2021 Lender Insights

Hardships Met With Innovation for Detroit's Retail Market

Detroit's Industrial Sector Looks to Build off Momentum

Metro Detroit's Office Market Outlook Varies by Submarket

Destination Indianapolis: The Midwest Market Attracting National Interest
Are you getting all the news you need?

France Media publishes 12 free e-newsletters, covering commercial real estate by region or with a focus on specific property types, including retail, student housing and seniors housing.